Hope Spoken Here.
We are a faith community working to connect with God and others while making a difference in the world.
Learn more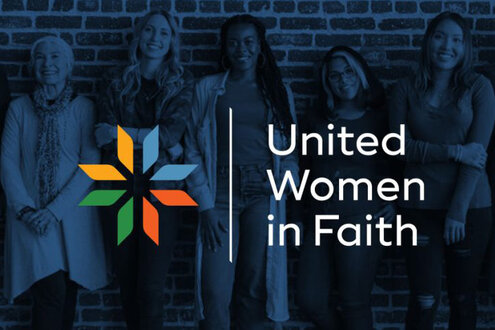 St. Matthias United Women in Faith
(formerly United Methodist Women)
meet the second Wednesday of every month at
10 am in the Fellowship Hall.
All are welcome! Come and join us for fellowship and refreshments!

In 1992, Prevent Child Abuse America, in partnership with Ronald McDonald House Charities and with financial support from the Freddie Mac Foundation, launched Healthy Families America (www.healthyfamiliesamerica.org).
This initiative was designed to support parents in helping their children get off to a good beginning. Based on more than 30 years of research, Healthy Families is nationally recognized as an evidence-based model for working with overburdened families who are at-risk for child abuse and neglect.
In 1998 Healthy Families Rappahannock Area (HFRA) was developed by local community leadership. Healthy Families Rappahannock Area is a voluntary home visitation program designed to promote healthy families and healthy children through a variety of services, including:
Assessments and Referrals
In-Home Visitation
Case Management
Parenting Group Education

40% OF FOOD GROWN GOES TO WASTE!
You may be shocked to learn that in the past year, 40% of all food grown in the U.S. went to waste rather than to feed people. At the same time, over 40 million Americans struggled to feed everyone in their household. It is important to realize that it's a food system problem that boils down to simple addition, as some food becomes waste at every step between farm and fork.
This is why SoSA exists: to partner with farmers (and anyone) with a surplus of good food. Whether it's found on a farm, farmer's market, or even in your own back yard - the goal is always to bring people together to harvest and share healthy food, to prevent waste, and feed families in need.
Your support and partnership make our mission possible. With your help, more food will be rescued, in more places, and shared with families in the greatest need.
SOCIETY OF ST. ANDREW JANUARY - JUNE TOTALS
Nourishing Food Shared: 7,852,938 pounds
Servings of Fresh Food Provided 31,411,752